Hello out there, a lot of time has passed since my last update. I was very busy in real life but this weekend I finally found some time again to work on my research on Ecstatica.
I am now able to read the z-data in the view data files (in subfolder "views"). The attached screenshot shows such a piece of data.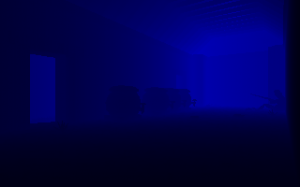 Currently I'm working on a number of Blender plugins to import Ecstatica data files like
characters and their animations
puzzling together the complete game world from all the camera views.